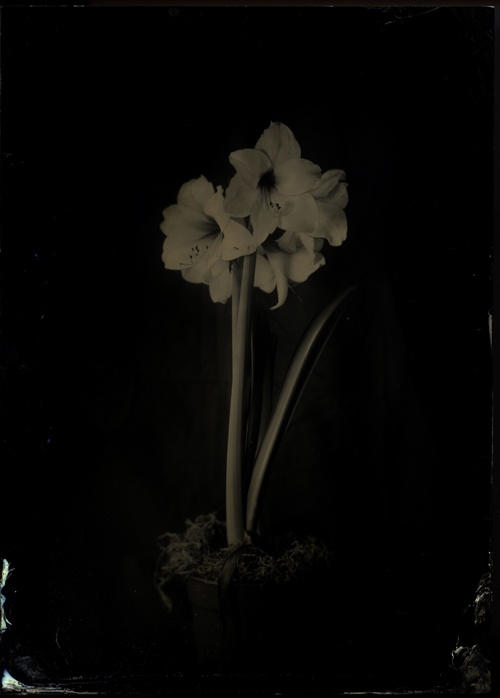 The snow and cold have kept me inside. I brought the little plate camera into the house from the studio and set up here and there with window light and a small 4 bulb lighting unit.
It is a good way to spend the days.
this is a 5×7 tintype.